Resources for Landlords
Becoming a landlord can be a very rewarding and sometimes lucrative experience. It also comes with many responsibilities, which many people do not think of when they start. This resource section seeks to provide landlords with the information that will make their rental experience positive for themselves and their tenants. 
---
Before You Rent 
If you are thinking of becoming a landlord, carefully research the legal obligations and responsibilities you'll assume once you've entered into a tenancy agreement. In addition to clearly understanding a landlord's legal rights and responsibilities, you must also realize the significant commitment you are making when you rent to someone. What may seem like a fairly benign requests from a tenant (or potential tenant), or a small decision made about the rental space, could result in the landlord being in a costly legal predicament! 
This guide published by the Landlord Self Help Centre outlines some considerations that landlords are obligated to follow through the Residential Tenancy Act (2006) including: security of tenure, setting the rent, tenant screening, discrimination, rental deposits, tenant information package, interest on deposits, receipt provision, access to vital services, and termination of tenancy. 
http://landlordselfhelp.com/media/2007_before_you_rent.pdf
Residential Rental Housing License - City of North Bay
In 2012, the City of North Bay created the Residential Rental Housing by-law 2012-55, whch created the Residential Rental Housing License. This license needs to be obtained by landlords who rent out 3-5 bedrooms in a single house. Once an application for the license has been made, an inspection of the house will be conducted by at least 2 members of city staff from the Fire, Building, and Zoning departments to ensure the building is up to code and follows the city by-laws. Another inspection by an electrical contractor is also required.
Once these inspections have been passed successfully, the landlord will obtain their license. A certificate proving the landlord has obtained this license must be displayed within 1 meter of the main entrance of the rental house. This license is valid for 2 years and must be renewed. The license puts ease of mind to both the landlord and the students renting because everyone involved knows that the house is up to code and is safe. 
For more information check out the links below:
City of North Bay Residential Rental Housing Brochure: https://www.cityofnorthbay.ca/media/1930/rrhl-information-borchure.pdf?v=635971778090000000
General Information of Residential Rental Housing License: https://www.cityofnorthbay.ca/cityhall/department/planning-services/residential-rental-housing-licensing/#:~:text=The%20Residential%20Rental%20Housing%20By,a%20license%20from%20the%20City.&text=The%20fee%20for%20the%20initial,entire%20City%20of%20North%20Bay.
Checklist for Inspections: https://www.cityofnorthbay.ca/media/24434/rrhl-compliance-checklist-2019.pdf?v=636909251030000000
---
Finding a Tenant & Starting a Tenancy
Publishing your listing
Off Campus Living serves as a very good portal to publish your living space. A housing professional will answer your inquiries, help you establish and publish your advert, and provide education and resources for yourself, as landlord, and your tenant. For more information, please see the webpage on "getting listed". 
Of course, there are other ways to publish your space, both online and offline. Kijiji is a popular avenue for many renters. Some landlords opt to print their ad and post it around the university and college in spaces marked specifically for community posts (note: posters put on non-community boards will be removed).  Some landlords opt for posting on community boards in local grocery stores and community centres. One should be aware that students tend to be digital in nature, and may not know that these other marketing options even exist! 
Rental Fraud Prevention Tips
Rental fraud can happen anywhere to anyone. Being diligent is key to help in avoiding scams and fraud. There are two common types of rental fraud that affect both students and landlords: fraudulent rental properties and fraudulent renters looking for places to rent. Provided below is some information to help students identify aspects of rental fraud and precautions that should be taken to avoid becoming a victim.
Fraudulent Rental Properties
Fraudulent rental properties (including rooms or apartments for rent) tend to occur in locations that are considered ideal for the post-secondary student population, but also affect prime or desirable rental locations within a city and tend to target renters that are from outside the city.
People that are advertising these properties will usually find a way to ask for personal or banking information that looks innocent at first. You should always be cautious when giving out any personal or banking information and it can be used for identity fraud. After agreeing to rent, the people offering that space will ask for rent money (usually first and last) prior to your arrival and tend not to offer viewing of the space or will find excuses of why this is not possible. Upon your arrival you will learn that this space either doesn't exist or was never available for rent in the first place.
Tips to consider
Research the property or physically go to the address provided to verify it exists
Schedule a viewing of the space and always read through any contract thoroughly before signing
If the people renting the space are rushing or pressuring you to sign a contract or send money quickly, this is usually a sign of a scam
If the people renting the space are not answering your questions or not allowing you to view the space first, this is usually a sign of a scam
Trust your instincts. If something feels off about your interactions, then it is probably a good idea to look at a different property
Fraudulent Renters
Fraudulent renters are people who are claiming to look for a place to rent but in the end have no intentions of living in that rental space. It is often seen that these people will send fraudulent payments, often overpayments, which they will then ask for the over paid money to be sent back to them. This also may seem innocent but can cause issues when banking information can be exchanged.
Tips to consider
Check the information that renters are providing you and verify any personal information
If you are speaking with someone from out of the country, do not provide them with your personal banking information. Consider setting up an email for EMT for this type of transaction
Only accept checks/deposits if the amount on them is the exact amount agreed upon; no more, no less. If an overpayment is accepted do not refund overpayments and suggest that the extra money be used for the next month's rent
Ask that the renter communicate with you through their official post-secondary institution student email
When in doubt, you can ask the student for a 'Proof of Enrolment' letter, that they will be able to receive from Nipissing University or Canadore College. However, it is important to remember that students must be enrolled in courses in order to have access to their 'Proof of Enrolment' letter. Sometimes international students will not enroll in courses until they come to campus in order to receive assistance with the process. If this is the case, they should have received a letter of acceptance to their program at their institution and you can ask for proof of that
If you think you are being contacted by a scammer the best thing to do is to not respond and block them from contacting you any further
If you don't feel comfortable about an email or phone call you receive from a potential tenant, you do not need to continue contact with them
Additional Resources
If you happen to become a victim of fraud, don't be embarrassed. File a complaint with the Canadian Anti-Froud Centre: http://www.antifraudcentre-centreantifraude.ca/index-eng.htm
Screening Tenants
Every person has the right to be free from discrimination in housing because of Code-protected grounds. You have the right to equal treatment when buying, selling, renting or being evicted from an apartment, house, condominium or commercial property.
Standard Lease in Ontario
The Government of Ontario has a standard lease for landlords in Ontario to use. As of April 30, 2018, most private market rentals are required to use this created standard form (lease) when entering into a tenancy agreement. Both the tenant and the landlord must sign the lease at least by the date the tenant is scheduled to move into the rental unit.
The landlord must provide the tenant with a copy of the lease within 21 days after the tenant signs it and gives it to the landlord. There is a view-only version of the form and a fill-in version as well. The forms can be found available on the Government of Ontario website here: http://www.forms.ssb.gov.on.ca/mbs/ssb/forms/ssbforms.nsf/FormDetail?OpenForm&ACT=RDR&TAB=PROFILE&SRCH&ENV=WWE&TIT=2229E&NO=047-2229E 
Rent Receipts
Landlords are required to provide tenants with rent receipts for income purposes.
A sample rent receipt created by OCL is provided HERE, however, a simple online search will give more examples for you to create your own. If you would like an editable version of the OCL rent receipt, please send us an email so that we can provide you with a digital copy.
---
Maintaining  a Tenancy
The Residential Tenancies Act (the Act) has rules about the maintenance and repair of rental properties. This brochure, published by the Landlord and Tenant Board (2007), explains some of these rules, however, it is not a complete summary of the law and it is not intended to provide legal advice. These rules apply to all rental agreements, even if:
the agreement is not in writing,
a written agreement conflicts with the rules under the Act, and
the rental property was not in good condition and the tenant agreed to rent it anyway.
---
Advice, Assistance, and Support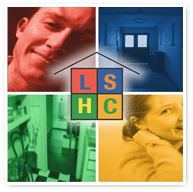 Landlord Self Help Centre provides a number of resources for landlords. Landlord's Self-Help Centre is a non-profit community legal clinic funded by Legal Aid Ontario and mandated to support Ontario's small-scale landlord community exclusively. LSHC provides information, summary advice and referrals. It develops educational materials and delivers educational outreach programs which aim to help small landlords better understand their rights and responsibilities and navigate the regulatory environment to which they are subject. This site offers information on a variety of topics related to residential tenancies and rental relationships in Ontario, it is geared toward the needs of small-scale landlords.
Accessible and Adaptable Housing
Residential Rental Housing License 
North Bay Good Neighbour Guide
Ontario Energy Board Materials