Resources for Landlords
Becoming a landlord can be a very rewarding and sometimes lucrative experience. It also comes with many responsibilities, which many people do not think of when they start. This resource section seeks to provide landlords with the information that will make their rental experience positive for themselves and their tenants. 
---
Before You Rent 
If you are thinking of becoming a landlord, carefully research the legal obligations and responsibilities you'll assume once you've entered into a tenancy agreement. In addition to clearly understanding a landlord's legal rights and responsibilities, you must also realize the significant commitment you are making when you rent to someone. What may seem like a fairly benign requests from a tenant (or potential tenant), or a small decision made about the rental space, could result in the landlord being in a costly legal predicament! 
This guide published by the Landlord Self Help Centre outlines some considerations that landlords are obligated to follow through the Residential Tenancy Act (2006) including: security of tenure, setting the rent, tenant screening, discrimination, rental deposits, tenant information package, interest on deposits, receipt provision, access to vital services, and termination of tenancy. 
http://landlordselfhelp.com/media/2007_before_you_rent.pdf
---
Finding a Tenant & Starting a Tenancy
Publishing your listing
Off Campus Living serves as a very good portal to publish your living space. A housing professional will answer your inquiries, help you establish and publish your advert, and provide education and resources for yourself, as landlord, and your tenant. For more information, please see the webpage on "getting listed". 
Of course, there are other ways to publish your space, both online and offline. Kijiji is a popular avenue for many renters. Some landlords opt to print their ad and post it around the university and college in spaces marked specifically for community posts (note: posters put on non-community boards will be removed).  Some landlords opt for posting on community boards in local grocery stores and community centres. One should be aware that students tend to be digital in nature, and may not know that these other marketing options even exist! 
Screening Tenants
Every person has the right to be free from discrimination in housing because of Code-protected grounds. You have the right to equal treatment when buying, selling, renting or being evicted from an apartment, house, condominium or commercial property. 
---
Maintaining  a Tenancy
The Residential Tenancies Act (the Act) has rules about the maintenance and repair of rental properties. This brochure, published by the Landlord and Tenant Board (2007), explains some of these rules, however, it is not a complete summary of the law and it is not intended to provide legal advice. These rules apply to all rental agreements, even if:
the agreement is not in writing,
a written agreement conflicts with the rules under the Act, and
the rental property was not in good condition and the tenant agreed to rent it anyway.
---
Advice, Assistance, and Support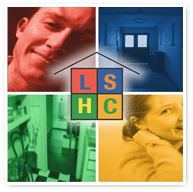 Landlord Self Help Centre provides a number of resources for landlords. Landlord's Self-Help Centre is a non-profit community legal clinic funded by Legal Aid Ontario and mandated to support Ontario's small-scale landlord community exclusively. LSHC provides information, summary advice and referrals. It develops educational materials and delivers educational outreach programs which aim to help small landlords better understand their rights and responsibilities and navigate the regulatory environment to which they are subject. This site offers information on a variety of topics related to residential tenancies and rental relationships in Ontario, it is geared toward the needs of small-scale landlords.
Accessible and Adaptable Housing
Residential Rental Housing License 
North Bay Good Neighbour Guide
Ontario Energy Board Materials